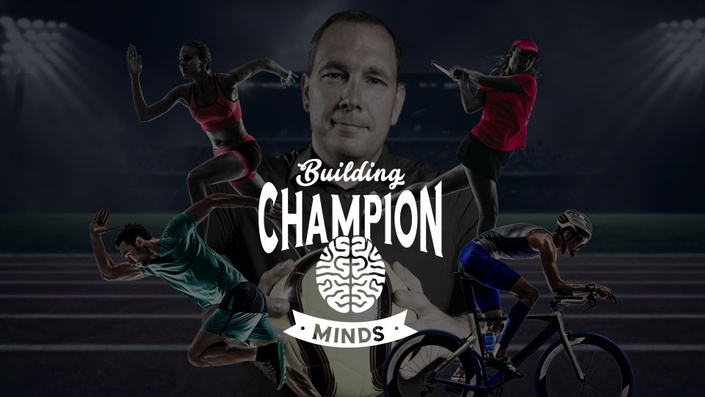 BUILDING CHAMPION MINDS
A step-by-step training for elite athletes looking to become confident, resilient and in-demand, to compete at a high level with power and consistency
No Elite Athlete Ever Becomes a Champion on Their Own
How to build unbreakable mental strength that will hold you on track and allow you to consistently compete like a champion
Building Champion Minds is a proven framework that will give you control over your competition and allow you to incrementally, sustainably grow as an athlete and a performer.
If you've been left wanting better positions, more selections, podium placements and wins this season, then tune in.
Do you wake up worrying that your career isn't on sound footing, and wonder if you can keep up your level of skill and be able to perform? Or feel panicked that your best plays might be behind you and now only part of your highlight reel?
Whatever it is for you, you may have reached a certain level in your sport and are wondering why you're still having the same problems you've always had. Constantly beating yourself up about it means you can never really switch off and enjoy your wins.
Perhaps you're happy with your performance yet not getting picked, or worse – dropped. How do you get the selectors to notice that you're outperforming other athletes who are picked?
Or fed up with the unfairness of the whole judging process, and it leaves you feeling resentful and struggling to get a handle on your emotions.
And training harder is just making things worse. Or 'borrowing' ideas from other people is not working for you either.
Silent frustration sets in because you should have it all figured out by now. And that feels lonely.
I'm here to tell you, you're not alone. This is normal. And nobody, at any level, is immune to problems and uncertainty. They come up constantly. For all of us.
There is one performance lever that will give you control over your competition, every time.
It's the mental structure to turn things around, when things are not going your way.
And provides a mental framework you can trust, to move through in order to get the outcome you want.
And a communication process to make your needs heard.
This tried-and-proven framework can be applied to ANY sport in any location – it doesn't matter whether you are a solo athlete, or part of a large team – the best version of you benefits everyone. You are still unique in the way you think, the way you process, and the way you apply your skills. So it makes sense to build a performance program that is designed for YOU.
That seems like a smart way to go.
Now, think about you in your sport… imagine what it would be like to look at exactly where you are at, then put a tangible plan in place – where you can see with certainty what is working and what is not working; to have a handle on what needs replicating, what needs fixing and what needs to be replaced – in order to be truly effective in your sport.
No more emotional knee-jerk reactions if you stumble into a downward spiral of performance or hit a performance slump. You will have a robust framework behind you to get you back on track, quickly. Then it will hold you on track and allow you to consistently and incrementally grow your skills, without having to force it.
As a former International gymnast, I have been completely immersed in high-level performance and competition for over 30 years. After many years as an elite head coach and seeing the vast difference in results between athletes of equal physical ability and skill, I began researching the performance of the human brain. Studying many different methods, I was fascinated by our neurology and how that relates to pushing and exploring the physical and psychological boundaries in order to excel – and win – in sport.
There is a mental discipline available to any elite athlete you can learn and apply to consistently achieve winning strategies. I have worked this system on hundreds of elite athletes over the last five years and it's been the crucial piece needed for many of them to turn professional in their chosen sport.
Through these trainings, with me as your coach, it's these qualities I can help you embed into your sporting career.
Master the key areas that make the biggest difference to you and your performance:

Manage pressure and expectations

– If things aren't working for you, but you've done them in the past, you'll learn a simple mind hack to get you back on track, fast.

Overcome performance fears and anxieties

– discover the three most common inhibitors to you as an athlete, and your performance and how to smash through them.

Achieve your goals

– It's one thing to know what you need, we teach you how to set objectives so you can go out and get them.
"My ability to now focus, perform and make the best decisions in all circumstances … I don't feel like my results have been coincidental, I feel like I will perform every week and every game. The improvements I have seen have all come along so quickly, it is exciting because it still feels like its getting better and better."
Marcus Stoinis – All Rounder, Australian Cricket Team
"Before I started working with Dave, my performances were a bit inconsistent. I had some really good ones, but then I'd go to a race expecting to do really well and I just didn't perform. I felt like I needed someone to coach me mentally. I felt physically and mentally I was able to do it, but not all the time."

Jake Parsons – Professional Racing Car Driver
The Proven Method for Generating Consistently High Performance!
Building Champion Minds is an online, step-by-step training program for elite athletes who are looking to become a confident, resilient, in-demand athlete competing at a high level with consistency and confidence.
These are the exact same quick-to-implement techniques that hundreds of other elite and professional athletes, just like you, have used to explode their sporting results.
Let's unpack what you'll receive when you join:
Training: 10 easy-to-follow modules with over 8 hours of video lessons teaching you the key areas that make the biggest difference to you and your performance. These trainings are delivered online so you can work through them on your own device, at your own pace, wherever you are in the world.
Tools: Downloadable templates and worksheets that cover everything from how to master the inner-game of a successful athlete, to advanced strategies and techniques on how to easily transfer those learnings to your outer-game (with video instructions on how to do this!)
Results: These techniques have worked for elite athletes of any age, in any sport, all around the world.
PLUS:
BONUS #1: Ongoing Implementation Support – valued at $500
Everyone has a unique experience of the process once they start working through it. So that is why inside the training portal you will have direct, confidential access to me, to answer any questions you may have once you have worked through the trainings.
BONUS #2: Lifetime Access – valued at $997 per year
Just like life, all components of this framework are in a constant state of movement. What you wanted five years ago probably looks very different to what you want today. And what you want today will look substantially different to where you end up in five years. So constant re-calibration of this framework is inevitable.
Which is why when you purchase Building Champion Minds, you have lifetime access to these trainings, including any updates and additions to course content in the future.
BONUS #3: Downloadable Transcripts and Audios
If you would prefer to read or listen to some of the modules, the audios and transcripts are available in your training room for you to download at any time.
As this is a special 'Launch Price' – enrolment at this price is only available for the next two weeks.
Each of the 10 modules usually sell as stand-alone trainings for $100 each. But until February 12th, the entire 10 modules are open to new athletes for a single payment of $597 (that's a saving of over 40%!)
No athlete has ever achieved greatness on their own
And so I am committed to encouraging you, as an athlete, to explore all your options; to find solutions you may not have realised; and to help you see there are different ways of approaching things you may not have yet considered, nor been exposed to before.
In these trainings, you will find the only mental framework you will ever need that allows you to grow with confidence and grow with control.
To your sporting success,
Dave Diggle
P.S. It's one thing to 'know', it's another to 'do'. Just follow the steps to gauge where you are at and what you need to work on, so you no longer need to guess. And remember, this price of $597 (a massive 40% discount) is only available until midnight February 12th so click here to enroll so we can get to work and turn things around, right away.

Your Instructor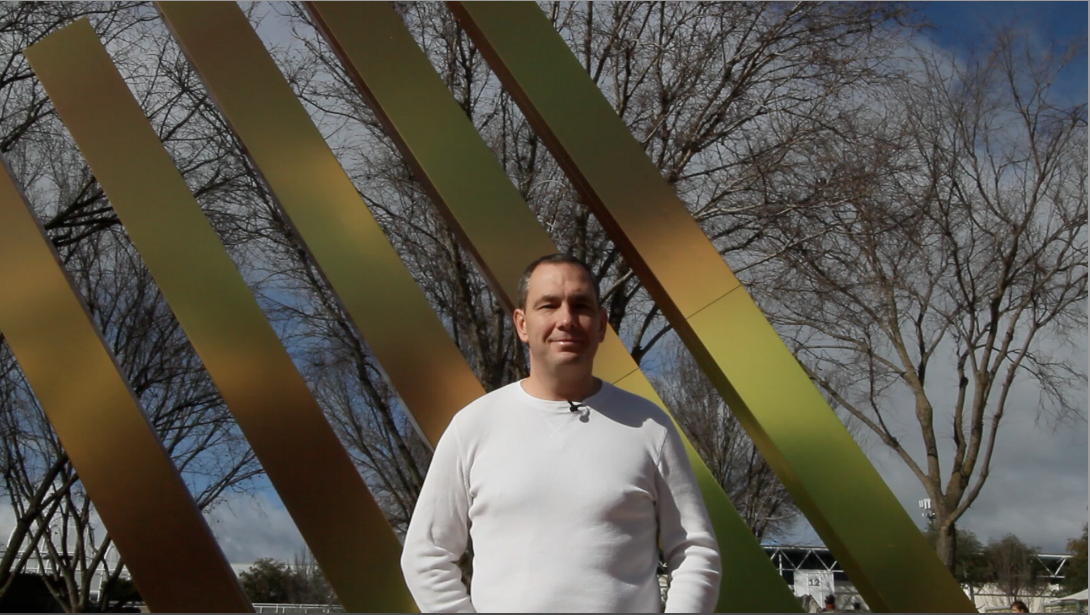 Born in London, Dave Diggle is a veteran of the sporting arena with over 35 years competitive and hands on experience.
After representing Great Britain as both a Junior and Senior International Gymnast, Dave channelled his passion into teaching and coaching.
With a background as an elite performance coach, he has turned his attention to the psychological battles both coaches and athletes face today.
With international qualifications in Psychology, NLP and cognitive and behavioural science, Dave is now dedicated to the development and education of athletes, coaches and parents.
Through his consulting, coaching and clinics, Dave offers a fresh perspective as he redefines the meaning of effective communication, and offers a creative approach to how we can deal with the challenges of elite performance.
Dave is based Sydney, Australia as a coach, trainer and educator, and is the author of 23 books related to problem solving, performance and learning.
Frequently Asked Questions
When does the course start and finish?
The course starts now and never ends! It is a completely self-paced online course - you decide when you start and when you finish.
How long do I have access to the course?
How does lifetime access sound? After enrolling, you have unlimited access to this course for as long as you like - across any and all devices you own.
What if I am unhappy with the course?
We would never want you to be unhappy! If you have applied the training and have not seen a result, contact us in the first 30 days and we will give you a full refund.
How long will it take to get access to these trainings?
Immediately. Your login and access information will be sent to the email address you provided, with clear instructions on how to gain access to the trainings.
Will this work for my sport?
These trainings can be applied to any sport. These trainings tackle the common inhibitors of effective performance and how to overcome them. All athletes, regardless of sport, go through a similar process at some time in their career. My goal for you, as you work through these frameworks, is to turn that process into something that is easy to understand, pain free to solve, and immediately implementable to your individual situation.  Over the last 15 years my team and I have worked with hundreds of individual athletes, groups, troupes and teams. And along the way we have built frameworks around the strategies and tactics that work consistently within any sport, or with any athlete. All our trainings are about taking decisive action and getting measurable results as quickly and efficiently as possible.
I am not sure I have time to dedicate to these trainings right now. How long will it take for me to fix my problem?
Whether you are part of a team or compete individually, we all lead demanding, crazy, busy lives. Trust me, I know as an athlete who started competing internationally from the age of eleven! That is why I have time-stamped the trainings into sections so that you can revise any section when you need to. This way you'll be able to work through the areas that are most relevant to you right now, without having to sacrifice off-time. And let's face it, if it was all working perfectly, you probably wouldn't be here ;)
What if things aren't going right, but I'm not really sure what my issue is?
That's okay! The biggest mistake you can make when things start going off the rails is waiting too long. The day you get a call from the coach about your place on the team, or get injured, or start feeling overwhelmed and having knee-jerk reactions is a sign you have waited too long. World class athletes start their mental preparation weeks or even months before their next major competition. Consider this. There are dozens of moving parts to coordinate, and leaving them until the last minute means it all falls on your shoulders, and that feels heavy. Instead, give you, your coaches and support people plenty of time, and you'll enjoy a confident, stress-free season.
What if I go through the trainings and I still have questions?
That's easy. Inside the training area you have direct access to communicate with me and I'm available to answer any questions you have – it's the support crew I wished for as I was progressing through my sporting career.