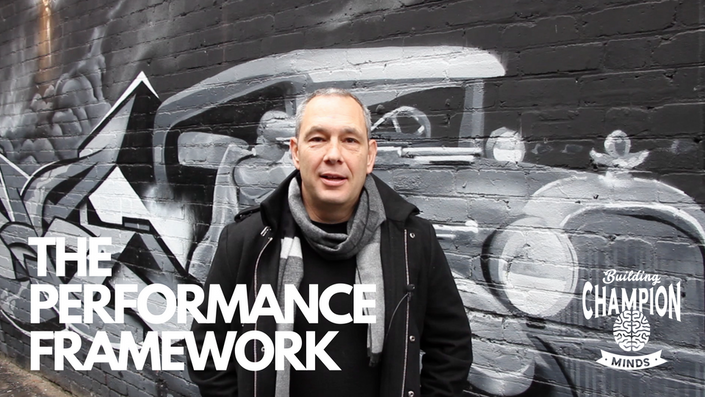 [FREE TRAINING] The Performance Framework
How to Compete Like a World-Class Athlete, with Consistency and Confidence, Every Time
Athletes: Do you feel prepared enough, each time you go out to compete?
When it comes to your training and preparation, how prepared are you when you go out to compete? We're told (constantly!) that we need to be consistent, but how do you know if you are consistently working on the right thing?
You 'know' what you need to do, yet don't always get around to actually 'doing' what you need to do. It's one thing to 'know', it's another to 'do'.
We don't know what we don't know, so it's not your fault. If you don't know where you're at, you don't know what you're really working on. And you can't be effective about your training and performance.
So when it comes to your daily training, your weekly processes, and your competition preparation – where should you put your time and effort?
The Performance Framework
The Performance Framework is an analytics tool that allows you to easily assess where you are at, right now, in this moment. It shows you EXACTLY what your current training preparation and performance looks like, and provides you with the mental platform to build and improve on.
You are unique. There is no one-size-fits-all when it comes to mental preparation.
It doesn't matter whether you are a solo athlete, or part of a large team. You are still completely unique in the way you think, the way you process the information coming to you, and the way you apply your skills.
So it makes sense to build a program that is designed for YOU.
Course Curriculum
Introduction (Watch this first)
Available in days
days after you enroll
Training: The Performance Framework
Available in days
days after you enroll
Additional Resources
Available in days
days after you enroll
And this entire framework takes less than an hour to build, uniquely for you. In fact, if you start now, you could have the clarity, motivation and forward-plan in place before your next training session.
Think about you, and your sport… imagine what it would be like to look at exactly where you are at, then have a tangible plan in place – where you know with certainty what is working; to have a handle on what needs fixing and what needs to be replaced – in order to be truly effective in your sport.
No more knee-jerk reactions if you stumble into a downward spiral of performance or hit a performance slump. You will have a robust framework behind you to get you back on track, quickly.
As a former athlete, then technical coach, turned high performance mind coach, I have helped thousands of athletes in my 40+ years in sport using a precise plan, a clear strategy and the right mental preparation to navigate their careers.

"My ability to now focus, perform and make the best decisions in all circumstances … I don't feel like my results have been coincidental, I feel like I will perform every week and every game. The improvements I have seen have all come along so quickly, it is exciting because it still feels like its getting better and better."
Marcus Stoinis – All Rounder, Australian Cricket Team
"Before I started working with Dave, my performances were a bit inconsistent. I had some really good ones, but then I'd go to a race expecting to do really well and I just didn't perform. I felt like I needed someone to coach me mentally. I felt physically and mentally I was able to do it, but not all the time."
Jake Parsons – Racing Car Driver
The Performance Framework is a simple, 3-step process to help you:
Consolidate the skills you already have and learn how to harness these skills to propel you forward.


Evaluate and construct each step to a good performance so you are easily able to replicate your high performing skills consistently.


Learn your own system to implement and get you moving towards your ultimate outcome. Every action step is mapped out, uniquely to you. No more guessing. You will have your very own blueprint to move you towards your sporting dreams with confidence.
As a former international gymnast, I have learnt quite a bit in the professional sporting world about passion, dedication and discipline. From day one I became totally immersed in high-level performance and competition, developing an obsession for pushing and exploring my physical and psychological boundaries. And gymnastics, initially, gave me that avenue. The nature of the sport, the quality of the coaching and the peer influences helped develop a keen purpose, passion and discipline in me, the same qualities I would like to help you embed into your sporting career.
After many years as an elite head coach, I began researching the performance of the human brain. By studying many different disciplines of behavioural sciences, I am fascinated by our neurology and our sometimes quirky behaviours.
I quickly realised no single discipline contained the magic solution to sustainable performance, nor the key to understanding modern day behavioural mastery. However, I found by blending many of the different key components of performance psychology and behavioural philosophies, I was successfully creating sustainable long-term performance results, by increasing learning capabilities in athletes, students and coaches and reducing fatigue-based injuries.
And so I am committed to encouraging you, as an athlete, to explore all your options; to find solutions you may not have realised; and to help you see there are different ways of approaching things you may not have considered nor been exposed to before.
The Performance Framework is a culmination of 20 years of study and has been developed through the use of targeted mental and physical preparation techniques rooted in the field of neural sciences, such as:
Performance psychology

CBT (Cognitive Behaviour Therapy)

NLP (Neuro-Linguistic Programming)

Hypnosis
Mental performance techniques allow you to develop an in-depth sense of structured and replicable control over your emotions, platform and performance, to better manage your responses and actions during challenging times.
Here's What You Get
A 30-minute video training – walking you step-by-step through The Performance Framework. This video is delivered online, so you can watch it from wherever you happen to be.

A downloadable worksheet – your own downloadable Performance Framework template so we can go through each step together and build your own framework, as it relates to you in your sport, to keep you on track.
(Optional) Bonus
And the first 10 people to join me on the video training will receive email feedback on their own Performance Framework. I, as your personal coach, will provide you with targeted feedback on your Performance Framework.
And you'll get all of that today, for FREE.

This framework has been battle-tested by professional athletes who are relied on to perform to the highest standard, consistently in order to earn (and keep) their place on international sports teams.
And because I strongly believe that implementing this framework earlier in an athlete's career would help reduce the stress, overwhelm and injury so commonly experienced by elite athletes – that is why I want to make this same framework available to you, today, at no charge.
But this offer is only available for a limited time. Be sure to move fast as I only have capacity to provide feedback for the first 10 athletes who respond to me with their completed framework.
So this is a risk-free investment of your time.
Consistency is our number one indicator of success. So we best know what we need to do, consistently, in order to get that success. If consistent performance is often an issue for you, think how much it is costing you every day that you don't take action on this problem.
To your sporting success,
Dave Diggle
P.S. The Performance Framework is a tool that allows you to easily assess where you are at, right now, in this moment. Applying solution-based thinking to the top 3 inhibitors of our performance through the lens of this robust framework allows us to map our progression, skill acquisition – and build controlled, incremental growth.
Frequently Asked Questions
How long will it take to get access to this training?
Immediately. Your login and access information will be sent to the email address you provided, with clear instructions on how to gain access to the training.
When does the course start and finish?
The course starts now and never ends! It is a completely self-paced online course - you decide when you start and when you finish.
How long do I have access to the course?
How does lifetime access sound? After enrolling, you have unlimited access to this course for as long as you like - across any and all devices you own.
Will this work for my sport?
These trainings can be applied to any sport. This training tackles the top three inhibitors of effective performance and how to overcome them. All athletes, regardless of sport, go through a similar process. My goal for you, as you work through this framework, is to turn that process into something that is easy to understand, pain free to solve, and immediately implementable to your individual situation.  Over the last 15 years my team and I have worked with hundreds of individual athletes, groups, troupes and teams. And along the way we have built frameworks around the strategies and tactics that work consistently within any sport, or with any athlete. All our trainings are about taking decisive action and getting measurable results as quickly and efficiently as possible.
I am not sure I have the time to dedicate to this training right now. How long will it take for me to fix my problem?
Whether you are part of a team or compete individually, we all lead demanding, crazy, busy lives. Trust me, I know as an athlete who started competing internationally from the age of eleven! That is why I have time-stamped the training into sections so that you can revise any section when you need to. This way you'll be able to work through the areas that are most relevant to you right now, without having to sacrifice off-time. And let's face it, if it was all working perfectly, you probably wouldn't be here ;)
What if I'm not really clear on what my issue is?
That's okay! The biggest mistake you can make when things start going off the rails is waiting too long. The day you get a call from the coach about your place on the team, or get injured, or start feeling overwhelmed and having knee-jerk reactions is a sign you have waited too long. World class athletes start their mental preparation weeks or even months before their next major competition. Consider this. There are dozens of moving parts to coordinate, and leaving them until the last minute means it all falls on your shoulders, and that feels heavy. Instead, give you, your coaches and support people plenty of time, and you'll enjoy a confident, stress-free comp season.
What if I go through the training and I still have questions?
That's easy. Inside the training area you have direct access to communicate with me and I'm available to answer any questions you have.
Your Instructor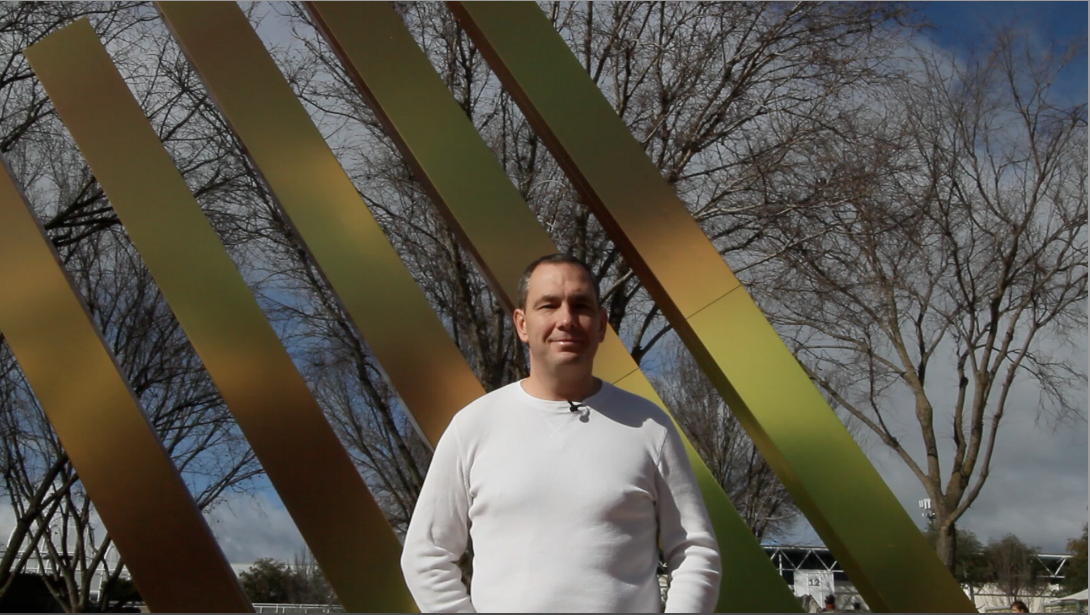 Born in London, Dave Diggle is a veteran of the sporting arena with over 35 years competitive and hands on experience.
After representing Great Britain as both a Junior and Senior International Gymnast, Dave channelled his passion into teaching and coaching.
With a background as an elite performance coach, he has turned his attention to the psychological battles both coaches and athletes face today.
With international qualifications in Psychology, NLP and cognitive and behavioural science, Dave is now dedicated to the development and education of athletes, coaches and parents.
Through his consulting, coaching and clinics, Dave offers a fresh perspective as he redefines the meaning of effective communication, and offers a creative approach to how we can deal with the challenges of elite performance.
Dave is based Sydney, Australia as a coach, trainer and educator, and is the author of 23 books related to problem solving, performance and learning.